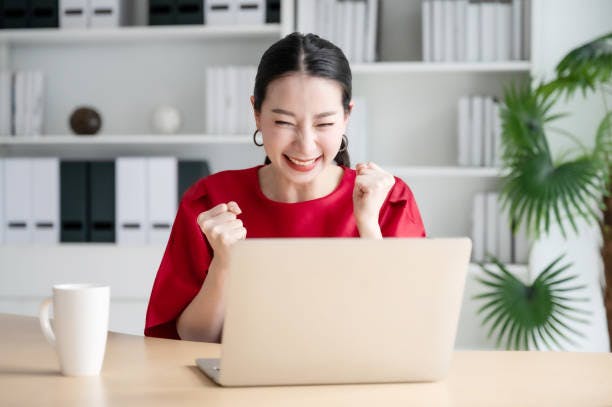 The Best Coachees Elects Themselves For Coaching
As a global coaching marketplace and coach brokerage, we're often asked by clients: "what impacts coaching success?" There are many answers, some of which we'll explore here, but overlaid across these success factors is one common theme - coachee motivation supplemented by effective coaching methods and adherence to core coaching principles.
Coaching is for staff growth
In the 'early days' of our coaching business, we used to get a lot of coaching enquiries from clients who had a problem with a staff member: someone who wasn't communicating or behaving effectively, who was in conflict with peers and leaders, or whose performance was lacking. These coaching engagements were always doomed to fail from the start - the coachees were reluctant to be there, they were burned by poorly delivered feedback, and they were getting the strong message from their businesses that 'coaching was the last resort' before they were released. We quickly learned that coaching couldn't deliver its full impact in these situations. Where a Performance Improvement Plan (PIP) was needed, we encouraged clients to take that route and only consider coaching for their high potential and performing staff. 
Why? Because the principles of coaching ultimately focuses on aspirational growth and constructive career development. There are always weaknesses or skills deficits that present in coaching. However, the coachee overall needs to be in a growth mindset to take on the learning and insights that the coaching relationship presents. If they're cognitively flooded with negative feedback, defensiveness and confusion about their performance, coaching can't land its full impact.  
Even high performers aren't motivated sometimes.
Even in these situations where coaching is being deployed appropriately to staff who are positively primed for the learning experience, there can be stages and phases of their career where they lack motivation for coaching. During busy work periods, or when they have young kids or formal education commitments, it can be hard to allocate the mental space that coaching requires. Coaching needs to be complimented with reflection time, on-the-job experiences, and plenty of 360 feedback to ensure new behaviours and ways of working are cemented for the long-term success of the coachee. So, if an employee is performing but doesn't have this additional mental space for coaching, their lack of motivation can undermine the coaching ROI. 
That being said, coaching is always about 'stretch' - finding the challenge point for the coachee where they can see new insights and trial new working methods. We recommend an HR BP or business leader consider the 'goldy locks' approach to coaching intake before engaging a coach through BOLDLY - that means consulting with the coachee whether they can handle coaching on their plate at that time - ensuring they have not too much, but also not too little challenge in their career. Getting the 'just right' amount of challenge is important to contract with the coachee before starting the coaching journey. 
When coachees self-select for coaching, we're set up for success.
Often, we find an HR BP or Business Leader recommends their staff for coaching, and when an employee is receptive to this notion, it can be the beginning of an enriching and impactful development experience. However, in cases where the employee approaches their boss and says: "I want a coach to work with me on this specific skill development", it's a wonderful thing! That coachee already knows that:
A personal coaching relationship will allow them to contextualize their unique learning need.
Coaching takes time and dedication to see results in behaviour, attitude and relationships at work.
Coaching success is dependent on the coachees' willingness to try new things and receive feedback graciously as a gift.
THEY stand to gain the most from their career success and, therefore, should take the driver's seat to navigate their learning opportunities.
When a coachee self-selects for coaching, we always know we have the prime starting point for coaching because their motivation and assertiveness in reaching out for this resource means they're more likely to commit time for coaching, follow through on homework, keep their stakeholders abreast of their career development, and think creatively about their resources.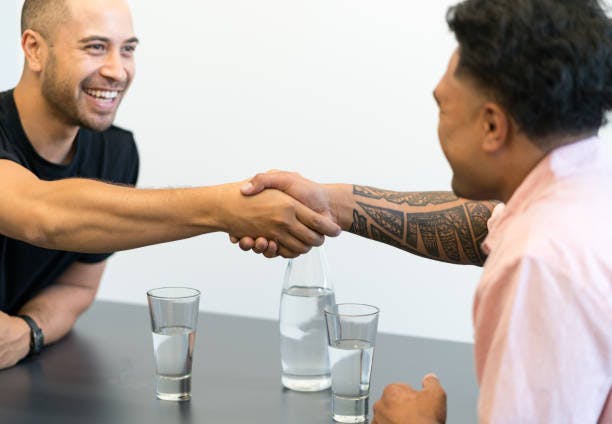 Sometimes coachees don't know coaching is an option for them.
A coachee's ability to reach out and ask for coaching might be impeded by their awareness of what coaching is and how it can help their career. The term 'coaching' is so common these days that they may be bewildered about their options or the type of coach they will benefit from. We encourage coachees to work with their HR BP and direct boss to explore this concept and reach out to BOLDLY, where we can share resources, such as:
connect@boldly.app