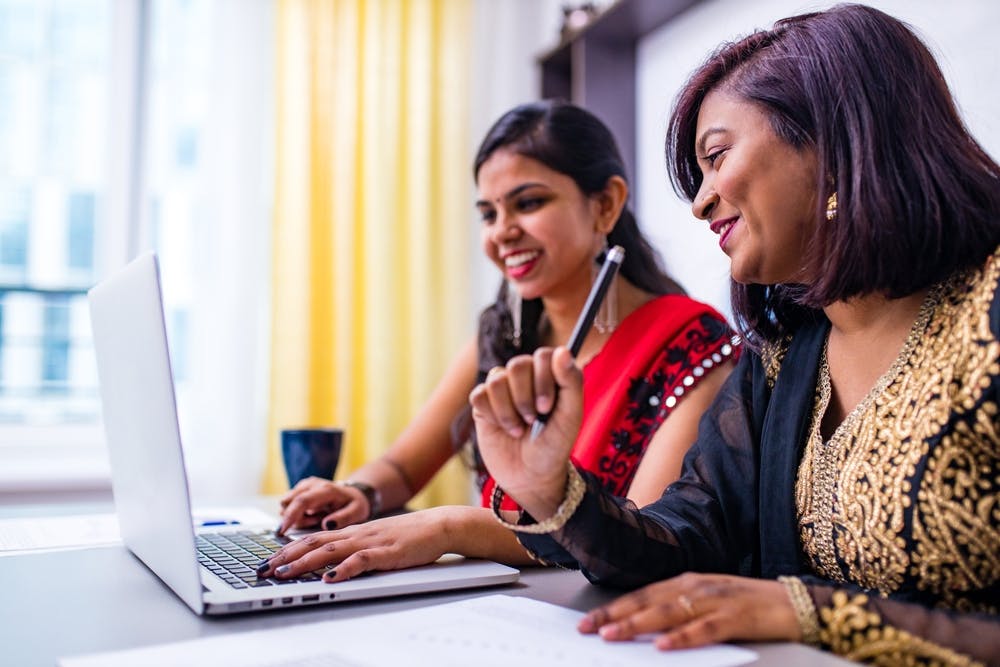 Developing First-Time Managers: A Comprehensive Case Study on the APAC Training and Coaching Program
The Need:
The client, a leading organisation in the technology industry, recognised the need to invest in their first-time managers through workshops to ensure their successful transition into their new roles. The company had recently experienced a significant increase in promotions due to business growth, resulting in an influx of inexperienced managers who lacked the necessary skills to effectively lead their teams. It was crucial for the client to address this gap and provide comprehensive training and new manager coaching to these first-time managers so that they not only provided a strong and cohesive management approach for staff, but also so that they as managers were retained themselves as valued employees.
The program included 32 managers across Asia Pacific, including Japan, India, Vietnam and Australia.
The Deliverable:
The client partnered with BOLDLY to deliver our first-time managers program. The initial step involved conducting a thorough needs assessment to identify the key areas where these managers required support. This assessment included analysing their current skill sets, identifying gaps, and understanding the specific challenges they faced.
Based on the needs assessment, BOLDLY's first-time-managers accelerator program was adapted to meet the learning needs of the business. The curriculum was designed to be interactive, practical, and relevant to the unique challenges faced by the managers in their day-to-day roles, including simulation and peer-based project work. The program was delivered through a combination of in-person workshops, online modules, and coaching sessions led by BOLDLY coaches and coordinated by our program manager.
The live workshops coincided with the companies annual financial year party, and provided an opportunity for managers to learn from experienced trainers, engage in interactive discussions, and participate in hands-on exercises while also forging relationships and peer networks that would endure as they went back to their home offices. Online modules allowed managers to access training materials at their convenience, utilizing the existing resources of the client's LMS, reinforcing the concepts learned during the workshops. Additionally, one-on-one coaching sessions provided personalised guidance and support to managers, helping them apply the newly acquired skills in their specific work contexts.
Throughout the program, managers received continuous support and feedback. Regular check-ins were conducted by the BOLDLY project manager to assess their progress, address any challenges, and provide additional guidance. Managers were encouraged to share their experiences with each other and their coaches to ensure they used the training window to intensify their learning. This ongoing support from the project manager and coaches ensured the managers remained engaged and motivated throughout their learning journey.
The Outcome:
The first-time managers who participated in the training and coaching program demonstrated an improvement in their managerial skills, as per their own managers' assessment. This included delegation and coaching of direct reports. They gained a deeper understanding of effective situational leadership techniques and developed the ability to communicate more clearly and confidently to both direct reports and superiors. The managers also acquired the necessary tools to build and motivate their teams, resulting in improved productivity and employee satisfaction.
Through the program, managers learned how to make informed decisions based on data and critical thinking and gave feedback through the post-program survey that they felt more confident and equipped to do so. They gained a better understanding of the impact of their decisions on both their teams and the organization as a whole. This led to more thoughtful and effective decision-making, contributing to the overall success of the client.
In conclusion, the first-time managers training and coaching program implemented by BOLDLY successfully addressed the needs of inexperienced managers and resulted in significant positive outcomes. The program continues to be run annually, with a cohort of 12-24 participants who have been newly promoted or hired into the business each year.
If you're seeking to empower your first-time managers and drive organizational success, reach out to us at connect@boldly.app and let us help you unlock the full potential of your management team.