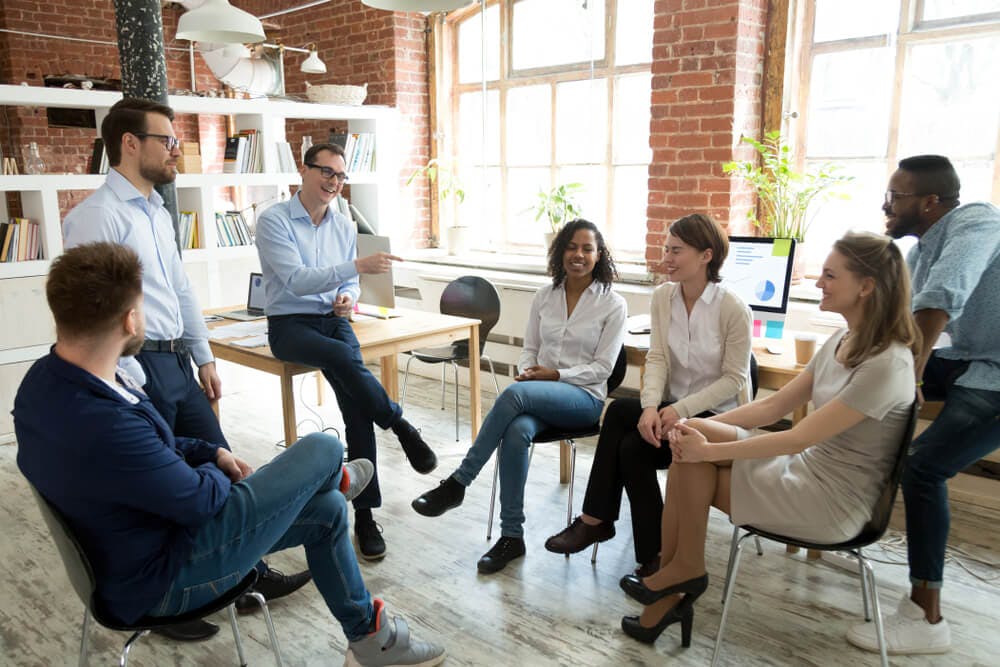 Understanding the Value of Coaching in the Workplace
When it comes to coaching in the workplace, we usually talk about three key concepts: enabling supervisors with coaching skills to coach their direct reports; the increasing trend towards internal coaches, and; the expertise brought in by external coaches. All three forms of coaching in the workplace are aimed at supporting employees to develop skills, enable wellness, and deliver overall performance, and they have the best chance of achieving these objectives when all three come together in a coaching culture. Here's how they work in unison.
Coaching Skills for Supervisors
In the workplace, any coaching culture needs to live amongst colleagues and in teams. Coaching is most potent when it infiltrates how staff and leaders communicate, question and support each other towards their best performance on a casual, day-to-day basis. For this reason, coaching skills being delivered by trained supervisors is one of the best ways to propel a coaching culture and see its benefits.
But what do we mean by trained supervisors?
While many managers may believe that they take a coaching approach with their staff, unless they are trained with coaching skills, they can't really know if they're using research-backed methods. Often managers say they have a 'coaching style' when they care for their direct reports and spend time developing their skills, but as the understanding of coaching grows, these supervisors come to see that coaching is much more than being a friendly boss.
One of the most common coaching models used by trained supervisors is the GROW (Goal, Reality, Options, Way Forward) approach to coaching.
Supervisors who are trained in the GROW model know how to effectively define a development goal; work with their staff members to review the current reality of their skills; collaborate to build options for the further development of the skill; and plan a clear way forward with the employee.
The GROW model doesn't just encourage personal or professional growth, but it also improves team management skills and drives team performance that facilitates progression not just in individual team members but the organization as a whole.
It's a structured, disciplined way of developing staff to find their own personal strengths and gain insight into how they unlock their motivations and potential. The best supervisors use advanced questioning, listening and empathy skills at just the right time, and they take a different approach for different direct reports. Although it sounds easy, delivering a coaching approach as a boss is really complicated because supervisors have commitments not only to their staff but also to the business and have their own personal motivations too!
Great coaching skills for supervisors program will support managers and leaders to navigate these boundaries and use a coaching style to develop their direct reports. 
Here's a great article on Leader as Coach.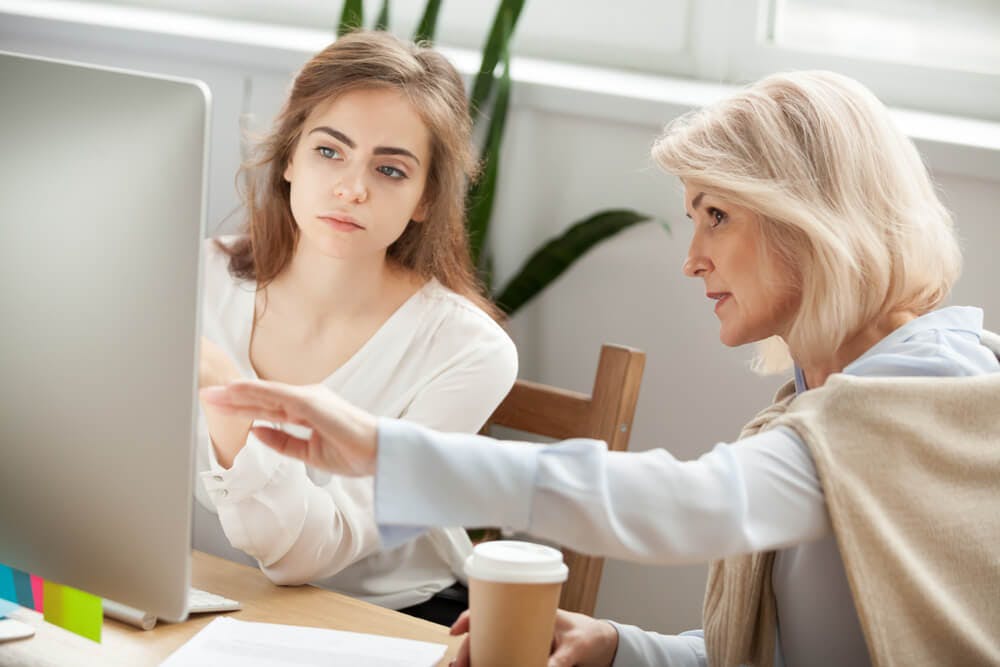 Internal Coaches
In large companies, Supervisors often work with internal coaches to build coaching skills and collaborate on staff development. This means that in a great coaching culture, the supervisor is not working alone but in collaboration with other trained professionals, who can give them supervision and ongoing coaching skills. This might be a wholly dedicated internal coach, or could also be trained HR leaders and managers who are accredited through the ICF or EMCC.
In addition, internal coaches and HR Business Partners should be trained in career counseling skills, understanding the specific career pathways and journeys of the organization. They should have a strong background in career coaching specifically and be ready to support Supervisors and coachees on decisions about further education, boss relationships, and how to navigate the corporate culture of the business.
There has been a great increase in the deployment of dedicated internal coaches in recent years as companies invest in coaching culture. In fact, a survey by LinkedIn showed that 78% of their 2022 Top Companies are investing in coaching for their employees, with a heavy focus on building internal coaches to work on general well-being, leadership, and diversity. The annual ranking highlights employers that are doubling down on their investment in their employees' growth. Coaching services are fast becoming a key component in that effort.
The internal coach is responsible for coaching standards, frameworks, systems processes, and technology that enables the company to track and measure the ROI of its coaching culture. The internal coach not only delivers coaching, working with individuals and teams within the organization directly but also ensures that supervisors have the training and alignment to best practices that they need through communications and resources.
The appointment of internal coaches signals to a workplace the seriousness of the company's commitment to a coaching culture. However, not all companies are big enough to warrant this headcount. Even in the case where internal coaches are appointed, they will still work in collaboration with external coaches, either for programs or on a case-by-case basis.
Thankfully, a new trend is starting to emerge. According to a survey of Fortune 500 businesses, over 75% of managers and executives who had received training have shown interest in enrolling on more coach-specific training, with 48% of them adding that they wanted to pursue being hybrid external and internal practitioners of coaching. This means that they can provide internal coaching and still cover areas traditionally provided by external coaches.
External Coaches 
External coaches are brought into an organization as specialists. When the company's leadership team truly understands the impact its coaching culture has on the performance of their workplace, they ensure that supervisors, internal coaches and external coaches all work hand in hand to develop staff. We often call this the 'three-legged stool of coaching culture' - you need all 3 to be upright!
External coaches have the benefit of having an unbiased perspective on the organization, and they are not in any relationship to the coachee -  they are in the best position to be of complete service to the employee's professional motivations and personal development, and their performance outcomes are not interdependent. This creates the ideal setting for coaching to take place.
External coaches may be brought into a coaching culture in alignment with a large development program that exceeds the skills or resources of internal supervisors and coaches. They may also be brought in when niche skills are required, such as languages or industry knowledge. External coaches should be qualified by industry bodies and have a background in psychology so that these experts can be called upon for more complex coaching requirements.
External coaches are also able to provide objective feedback to coachees and their stakeholders that is not influenced by internal politics. They can provide a sense of confidentiality and trust so employees can feel comfortable opening up and sharing their challenges. This can lead to improved employee engagement, tailored development opportunities, and increased productivity and performance. An external coach can be a valuable investment in the development and success of your employees and organization.
In summary, coaching can be used in several ways in a great workplace to ensure employees are engaged and supported in their work. When a coaching culture is enabled by supervisors working together with internal and external coaches, the total coaching ecosystem has the greatest potential to impact total business performance.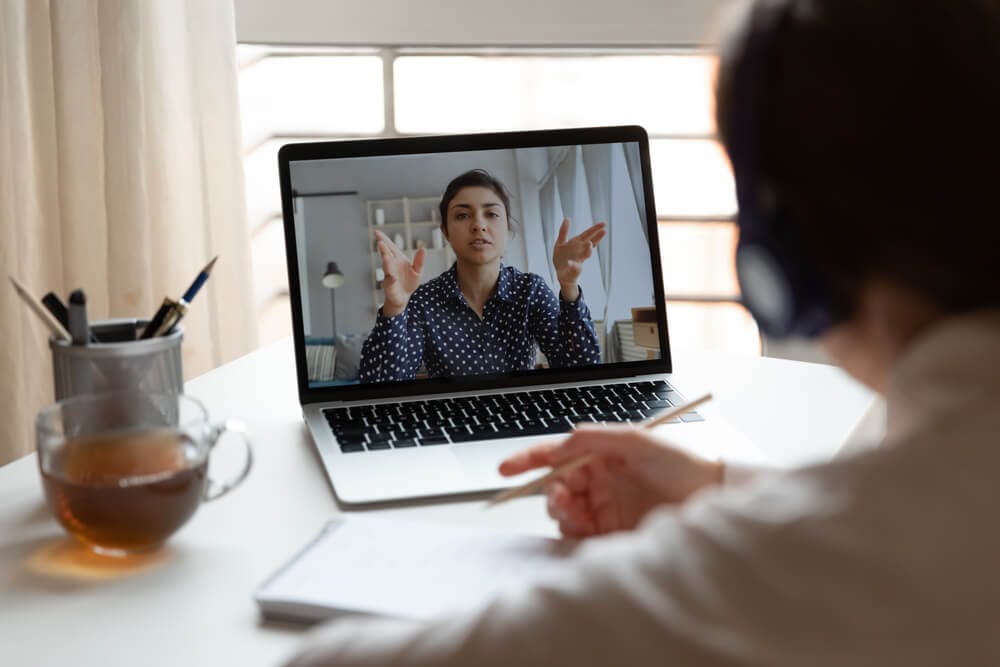 Work With a Highly Qualified Coach
BOLDLY has a suite of coaching skills for supervisors programmes and career counseling for internal coaches and HR leaders. We also have the world's largest database of qualified coaches to deliver external coaching partnerships! BOLDLY collaborates with companies to build workplace coaching capability - no matter what you're seeking. Start or continue your coaching journey with our help
You may also like...