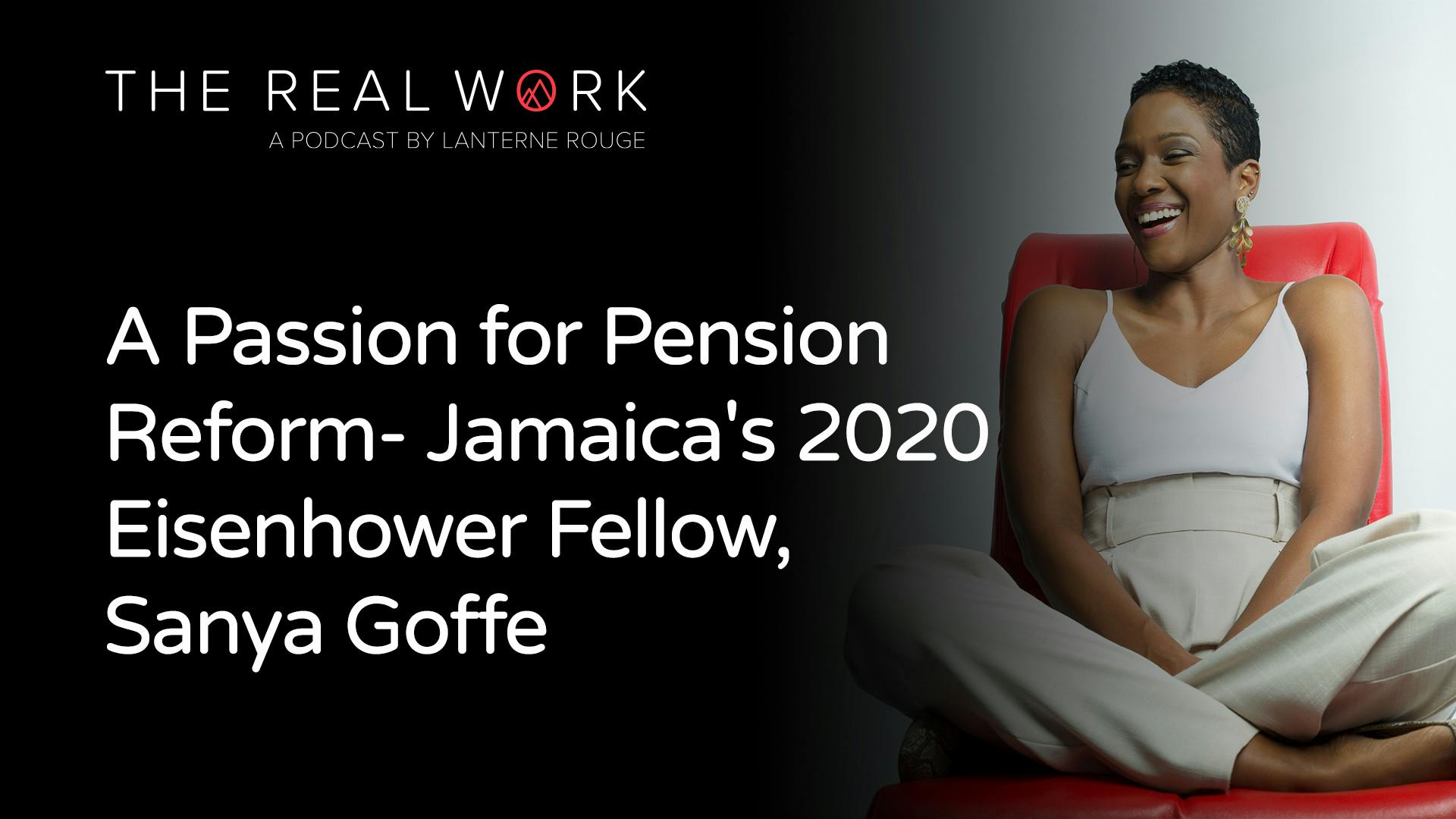 A Passion for Pension Reform - Jamaica's 2020 Eisenhower Fellow, Sanya Goffe
THE REAL WORK: A Passion for Pension Reform - Jamaica's 2020 Eisenhower Fellow, Sanya Goffe
Sanya Goffe was called to the Jamaican Bar in 2003 after studying at the Norman Manley Law School and the University of the West Indies (Hons).
Sanya provides advice to companies and trustees on all aspects of pensions law, including managing pension risk, pension plan restructuring, governance, and general pensions issues arising from on-going activity. Sanya also handles pension regulator applications and intervention, pension disputes and negotiating fund investment management, custody and other third party agreements.
Sanya serves as a Director of NCB Financial Group Limited, National Commercial Bank Jamaica Limited, Jamaica Producers Group Limited and the Adult Learning Centres of Jamaica.
She is also President of the Pension Industry Association of Jamaica. Sanya is Jamaica's 12th Eisenhower Fellow having been selected for the Eisenhower Fellowships 2020 Women's Leadership Programme.
She shares her experience as a Mum who's fulfilling her professional goals - she's impacting her country & the boards she sits on, & yet she's reflective about continuously learning.
‍
‍In this discussion we touch on:
Pension reform
Female leadership development
Being a couple working in the same law firm
Getting onto boards
What you learn about the differences in styles between boards
Building network
Being a Mum who doesn't feel guilty about taking work calls!
Networks across female leadership groups globally.
Carribean versus American style of networking. 
Moving from private practice to other careers.
Community work and volunteering.
Reflective practice.
Learning to speak less.
Twitter - @ Sanya_Goffe
LinkedIn - https://www.linkedin.com/in/sanya-goffe-9655ab85/
Instagram – sanyagoffe
Facebook – Sanya Goffe