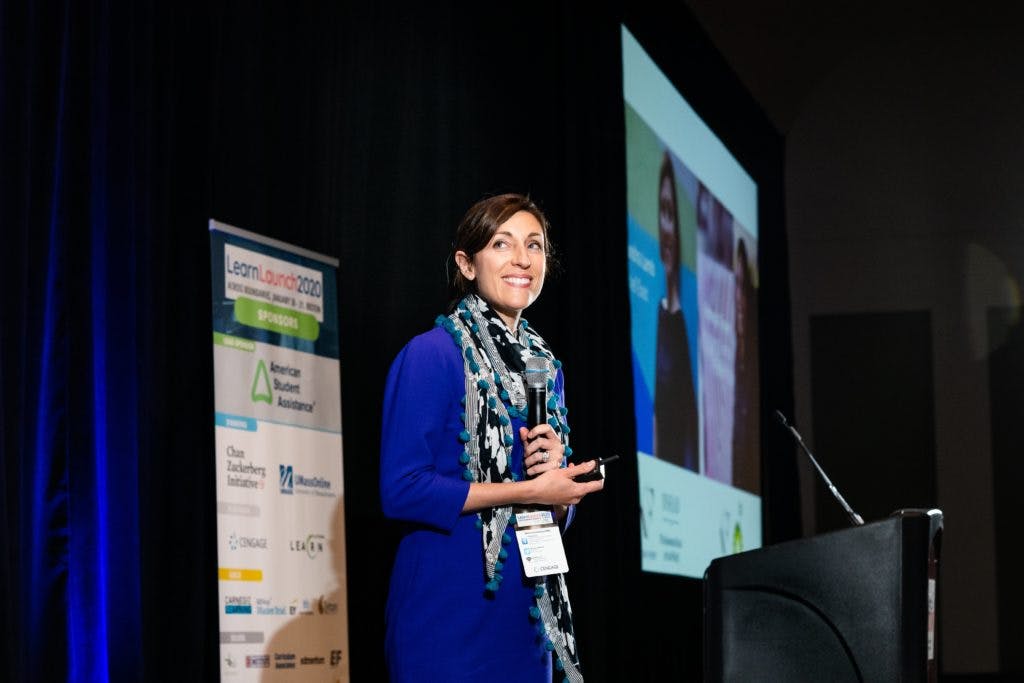 Pitching BOLDLY At Across Boundaries
It's been 2 weeks since the Learn Launch Across Boundaries conference, held in Boston – it's taken me this long to get my thoughts on paper, because there's been so many valuable conversations spurred off the back of the event. Investors, industry collaborators, clients, academic partners and government enablers – the conference had it all, and BOLDLY has been squarely at the center of several follow up discussions.
My takeaway insights:
The Future of Work isn't a mystery
Amongst several great keynote speakers was Dr. Parminder K. Jassal from the Work + Learn Futures Lab who gave pragmatic tips on how to think like a futurist and see the signals the market is giving us for the future of work.
While it's easy to let anxiety get the better of us when thinking about automation and work transformation, Dr. Jassal counselled that the best futurists don't try to predict the future, but instead observe the realities already present in the market. Some of the signals she's seeing are algorithmic matching, digital+physical blending, and continuous learning flows.
I was privately hand-pumping in the audience – BOLDLY hits a lot of the trends she was referencing, including unbound learning resources, personalised learning, actionable feedback and dynamic reputation building of professional profiles.
Can't wait to continue contributing to this transition to the work+learn product stack to make 21st Century careers really hum! What a dynamic space to be in.
Universities and the workforce need a greater partnership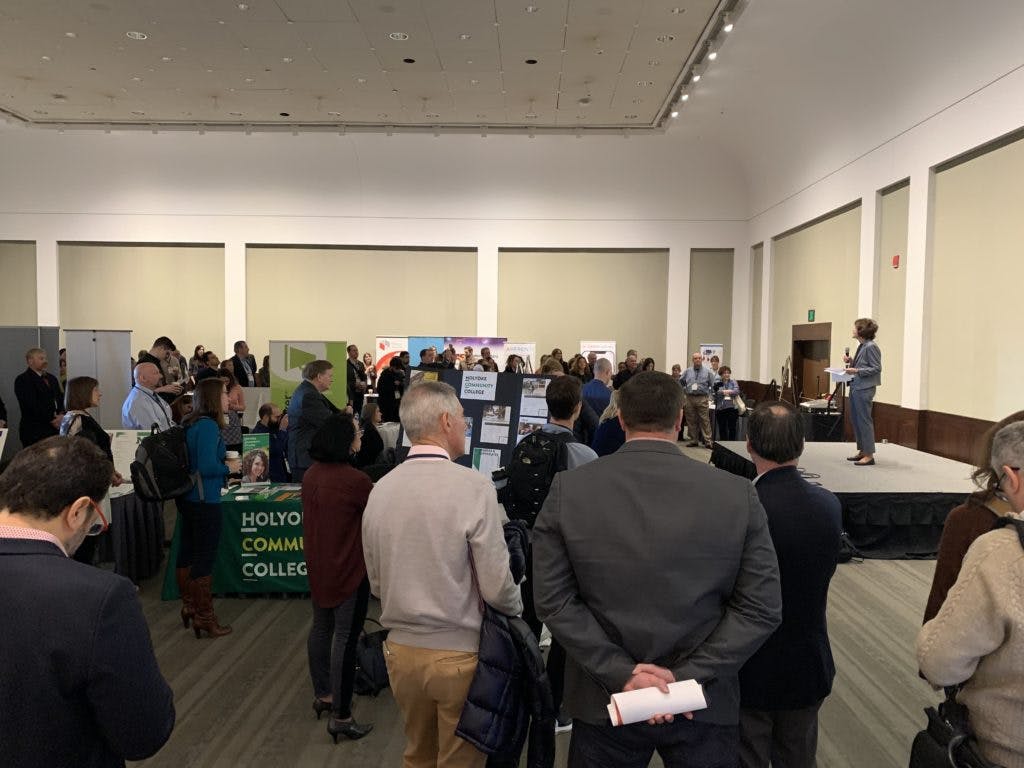 At the future of work showcase, several progressive universities were demonstrating new, practical thinking about how they bridge the education to workplace gap, and deliver a learning experience that actually serves the learner and aligns to market realities.
Practicums, apprenticeships, new financial models, and an emphasis on distance learning were among some of the initiatives – they're not innovations, just realistic steps forward in the market.
In particular, a great keynote from the Western Governors University raised these points, putting data behind the argument that the university model hasn't evolved with the needs of either students or employers.
Having collaborated with several of the worlds most sophisticated Early Careers teams in the corporate space this year, we know the 'readiness' of graduates is generally considered to be low, and yet universities are slow to pivot their offering.
Traditional university institutions are still being 'bought' by the fortunate few of the world, so we need to expect this shift in innovation to come from new institutions with less infrastructure and lower brand ego.
As we have seen in some of the other blog posts we've explored here, this will become imperative as individuals choose to circumvent university, and employers and high-profile leaders, including the likes of Elon Musk, break down the heuristics of hiring based on uni credentials alone.
EduTech investors are excited about workplace development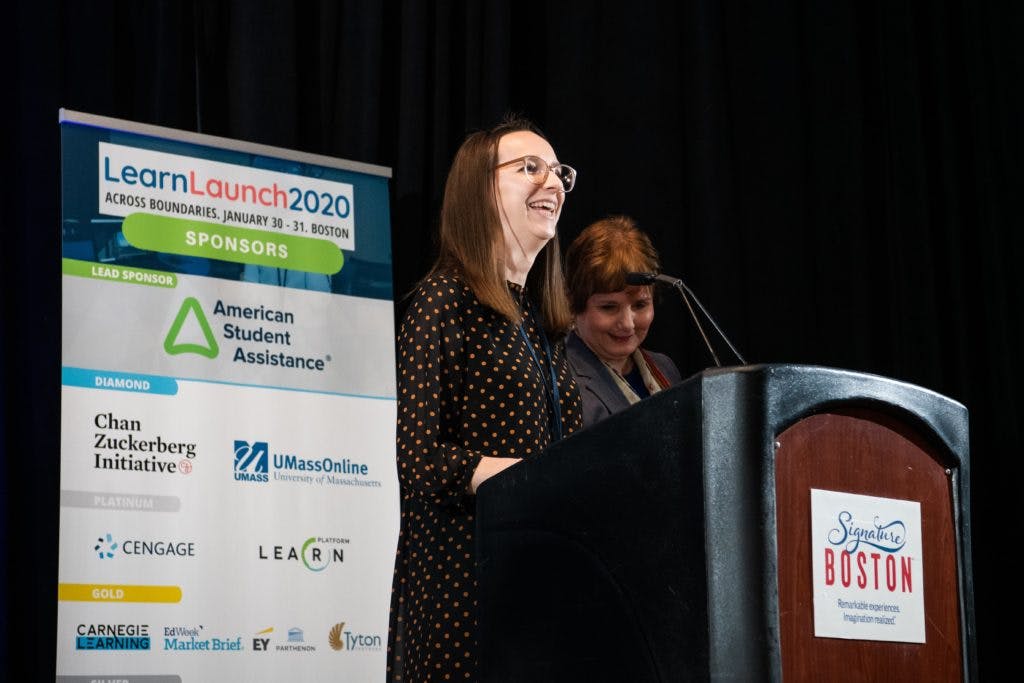 It was invaluable to have the top EduTech investors in the world all in the one place, mingling with entrepreneurs and top academic thinkers.
Our investors are playing their role in a true market collaboration, and their message was clear – they have their eyes firmly fixed on workplace EduTech, and it's a global play.
Our partners ETS see this opportunity in the form of assessment, and our friends at MIT and J-WEL are working the angle to represent a global competency model to a market that deserves consolidation.
BOLDLY was shoulder to shoulder, mingling with some of the worlds most innovative start-ups like Practera for experiential learning, and XR Terra for VR bootcamps, all getting great encouragement from investors.
We're thinking the same thoughts – building capabilities for the future of work is a wide blue ocean, and we're getting organised to deliver big.
Thanks to the Across Boundaries team for our opportunity to pitch BOLDLY on the big stage. We're thrilled to really impact the world of work, and the platform you have given us.