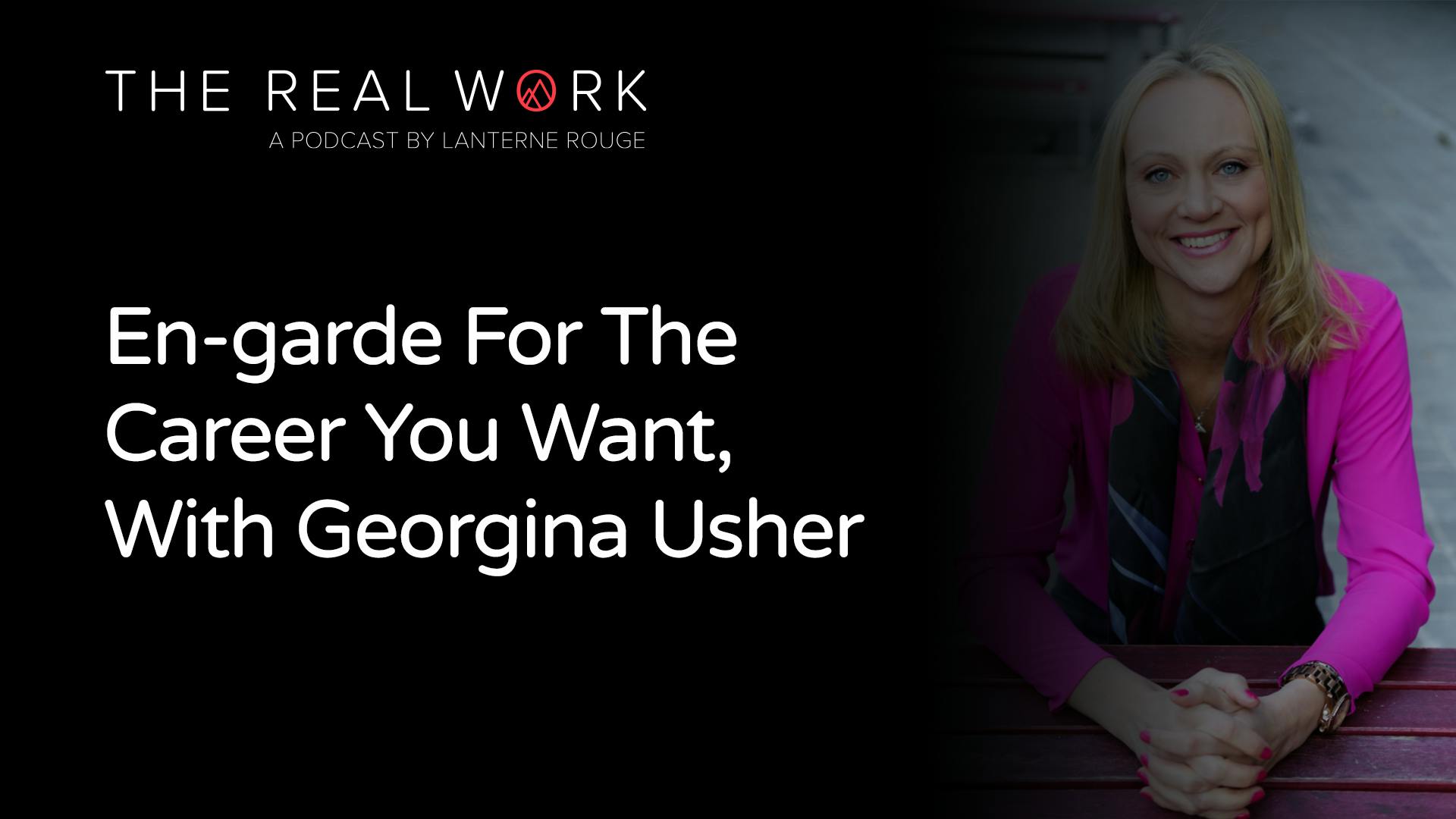 En-garde For The Career You Want, With Georgina Usher
THE REAL WORK: En-garde For The Career You Want, With Georgina Usher
Georgina is CEO of British Fencing, and is a successful athlete herself, representing Great Britain at many European and World Championships and spending several seasons ranked in the World Top 16.
She holds 10 individual Senior National Championship titles, and has won several Commonwealth medals (including Gold in 2014).
She currently competes on the 40+ circuit where she is two-times European Champion. In her previous corporate career, she worked as as a project manager, strategist and business consultant for companies including Legal & General, Accenture and CIO Connect.
Since joining British Fencing in April 2014, Georgina has successfully implemented several initiatives to increase participation in fencing. Georgina and I talk about the culture she leads at British Fencing, the decisions she's made as an athlete and mum, and how she got into, and out of consulting.
Her experience is a great example of someone going all-in - not just setting goals and blindly running at them, but planning, project managing, and learning throughout.
It was my privilege to know more about Georgia's pathway to leadership, including what some might call failure, but that she honours for the person those experiences shaped her to be.
‍
In this discussion we touch on:
The F word! How Georgina thinks about 'failure'
Approaching careers with clear plans and goals
Building and leading business cultures where people thrive
Reflecting on checkered careers and grabbing opportunities where you see them
The decision to transition from the corporate world to a career as a full-time athlete
Being openly competitive in your career
Making the decision to be a parent, while keeping a professional career underway
Returning from parental leave to the pursuit of Olympic level competition
Exploring identity and sense of self as a professional, athlete, and parent
‍