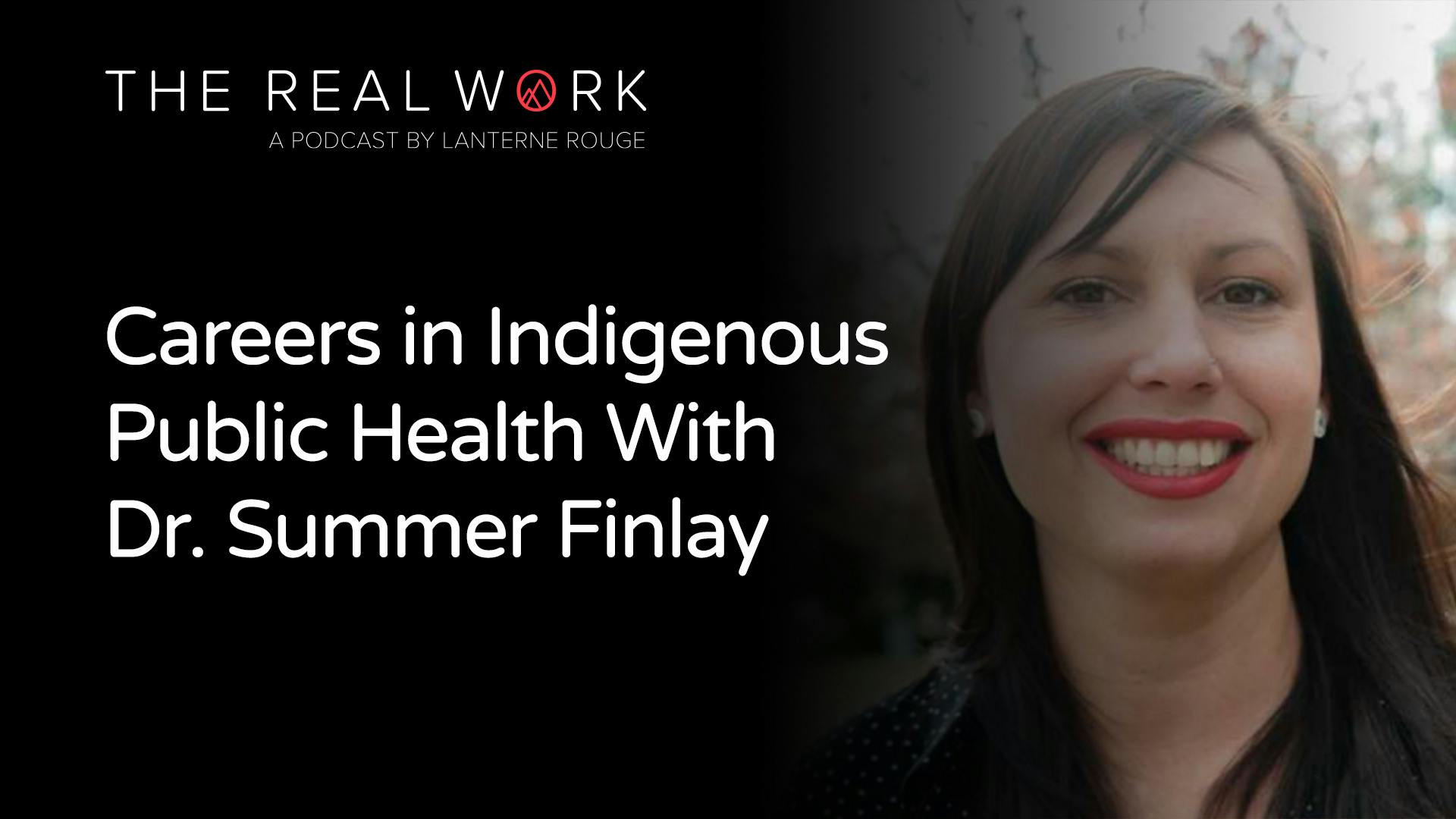 Careers in Indigenous Public Health With Dr. Summer Finlay
THE REAL WORK: Careers in Indigenous Public Health With Dr. Summer Finlay
Dr Summer May Finlay (CSCA, TAE, BSocSC, MPHA, PhD) is a Yorta Yorta woman who is passionate about social justice particularly for Indigenous people in Australia and globally. She has extensive experience in
Aboriginal and Torres Strait Islander public health research, policy and communications. Dr Finlay is a Postdoctoral Research Fellow on an NHMRC funded project with Canberra University. She is also a lecturer at the University of Wollongong and is as a contributing editor for Croakey Health Media.
Dr Finlay has previously worked in a variety of capacities with a variety of organisations across the Aboriginal Community Controlled Health Sector, not-for-profit, university and for-profit sectors.
She also has written for NITV the Guardian Australia and IndigenousX. Dr Finlay currently holds several leadership roles including; Aboriginal and Torres Strait Islander Vice President for the Public Health Association of Australia, Co-Chair Indigenous NCDs and is the Co-Vice Chair of the World Federation of Public Health Associations Indigenous Working Group.
She is also an Editor for the Australian and New Zealand Journal of Public Health and a member of the Aboriginal Health and Medical Research Council of New South Wales Ethics Committee. Dr Finlay has a PhD in Public Health from the University of South Australia, has a Master of Public Health Advanced from the University of Wollongong, a Bachelor of Social Science from the Macquarie University and holds a Certificate IV in Training and Assessment.
We had an informative discussion on the factors impacting Aboriginal and Torres Strait Islander people in the workplace, and the community more broadly.
We traversed public health and community services, Aboriginal comic books, practical ways to advocate for your needs as a corporate citizen, vaping trends, designing 'fruit salad' businesses - and much more.
‍In this discussion we touch on:
Learning about diversity from community-controlled health
Reflections on inclusiveness in workplace practices and HR Policy, for example, extended family leave
What universities are like as employers
How media stereotypes get perpetuated about Aboriginal and Torres Strait Island people in Australia
Indigenous representation in the media through COVID - what will emerge for our communities through these tough times?
Businesses genuinely creating inclusion, right from the front reception, through to how people behave and interact.
Anger, fear and intolerance in society, and how this shows up in our workplaces.
White people building awareness of the Aboriginal experience - asking questions, reflecting, and considering what it's like to 'be in that room' as the only Aboriginal person.
The burden of educating others about your experience.