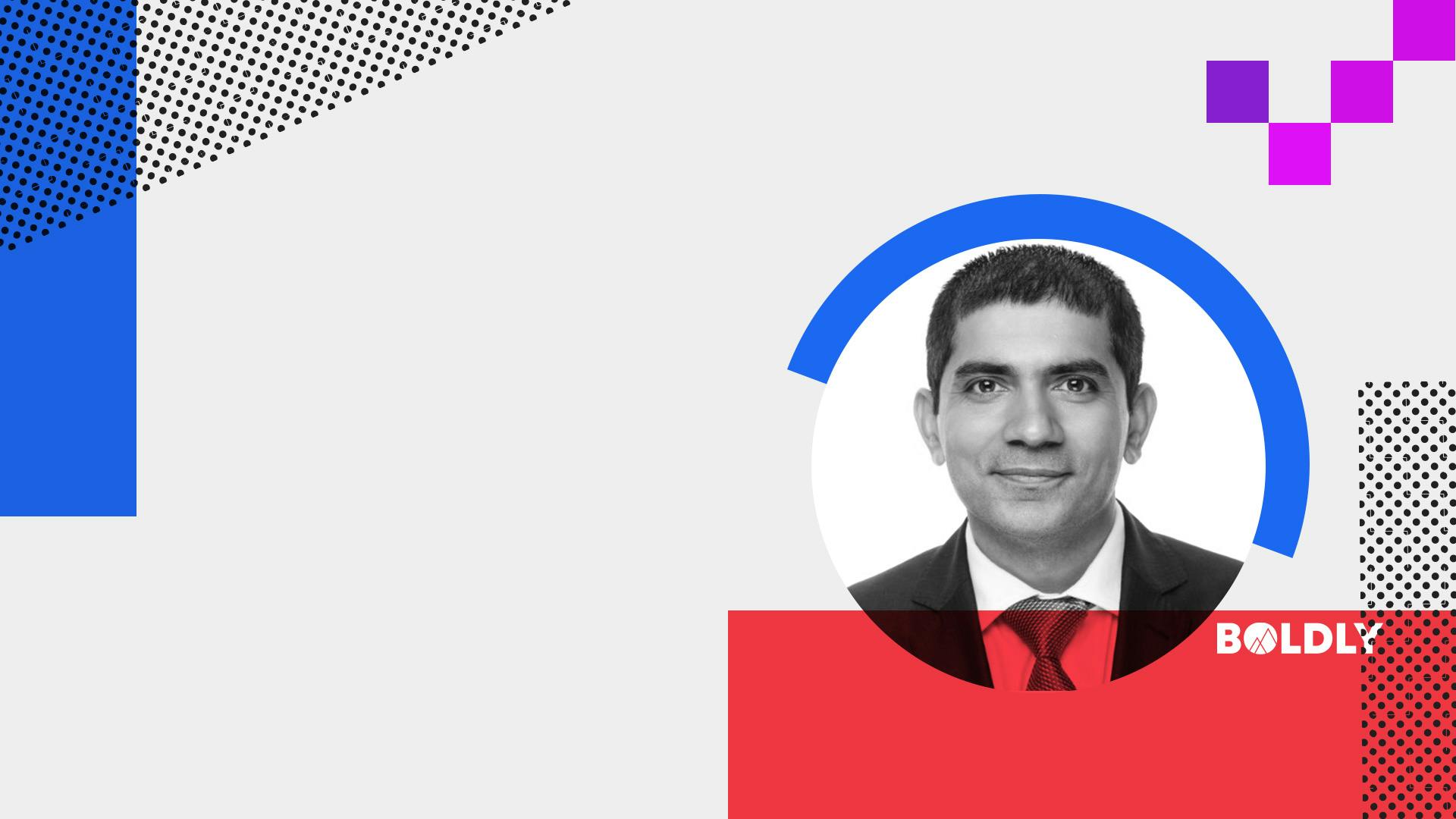 Developing Emerging Leaders at A Distance
DEV & ALEX - JUNE 2020
Since beginning your coaching journey, Dev, what areas have you found benefitted the most from having a Coach?
DEV: Coaching helped me understand myself better, It helped me identify my strengths and work on them. Further, coaching gave me the confidence of taking a calculated risk and  switch my career from traditional business to the technology space
Alex, How would you describe your coaching style and how should emerging leaders view coaching?
ALEX: My coaching style is determined by my counterpart - we do a lot of work to dig into their goals, motivations, and their style, so I can question and probe on the areas they have defined for growth. I believe I play the role of reflecting back the 'unspoken' themes they're presenting, holding up a mirror in a safe environment of a coaching meeting to give them an 'outside in' perspective. My training is in a psychodynamic approach, so I don't hesitate to go there with my counterparts if they are more reflective and creative. Dev has been a great example of this - he's really willing to be introspective, and understands the meta concepts we work with, so it's been a great collaboration.
Alex, you have been coaching Dev remotely for a year or so. What advice do you lend to Coaches delivering their meetings online?
ALEX: I actually don't see the difference - I'd always appreciate meeting in person, of course you build a tacit understanding of your coaching counterpart when you're in the room together, but there's nothing stopping us from focusing intently on each others messages, and creating good eye contact and connection via online meetings. So my advice to other coaches and counterparts is to forget about it! The same best practices of building trust and rapport apply.
In your view, what makes a great Coach?
DEV: Alex is an excellent example of a great career coach. She was enthusiastic, understood my career pattern and the markets / industries I was interested in. She helped me organize my thoughts and build an action plan.
ALEX: I really appreciate that, Dev! But to add to that, I don't think there's just 'one' type of good coach - once you meet the basic professional standards and skills of a coach, it all then comes down to the chemistry between the coach and counterpart. Do they trust each other, have they defined their mission and contract clearly, and are they getting progress and results. It's as much about the 'match' as it is about the quality of the coach.
You're in the US and Asia Pacific respectively: how do you maintain your coaching relationship and stay accountable when you're at a distance?
ALEX: We had clarity around our meeting cadence and plenty of email correspondence back and forth. The timezones between us are pretty easy. Moreso than the locations we're working with, I think it's important to understand each others culture and context in life - once you have a respect for the environment and personality of your counterpart, it becomes pretty easy to strike up accountability that works for everyone. With Dev, this wasn't an issue, he's a pretty driven guy and was leading me on accountability!
DEV: Yes, we were in different parts of the world (US and Singapore) however, it didn't feel like that. Technology made our interactions absolutely seamless and smooth. Plan was to meet in-person in San Francisco however, I had to cut short my US trip, at an extremely short notice, because of COVID. During our online interactions, we both tried our best to be transparent, structured & methodical. Each session brought out some tangible results for me
Despite this coaching being conducted virtually, did the pandemic bring any new challenges or opportunities for either of you in terms of what you're getting out of coaching?
DEV: Coaching did help me pivot from the traditional automotive industry and take up a new challenge in the dynamic fintech space. I am excited to share that we are building an early stage fintech start up. I'm so excited about this new role.
ALEX: I agree, it's awesome to see where Dev has landed now. He should be proud! Honestly the start-up wasn't even on our agenda in our coaching meetings, but it was something Dev had been working on and building relationships for in the back of his mind even before we met. The stars just aligned, and he's now moving into this great new venture. It's a great example, because honestly he had other job opportunities in hand, despite this tough market patch, and he went with his gut and his passion. He'll learn so much and be an asset to the startup community. I hope and trust that the themes we have talked about in our coaching set him up for success there.