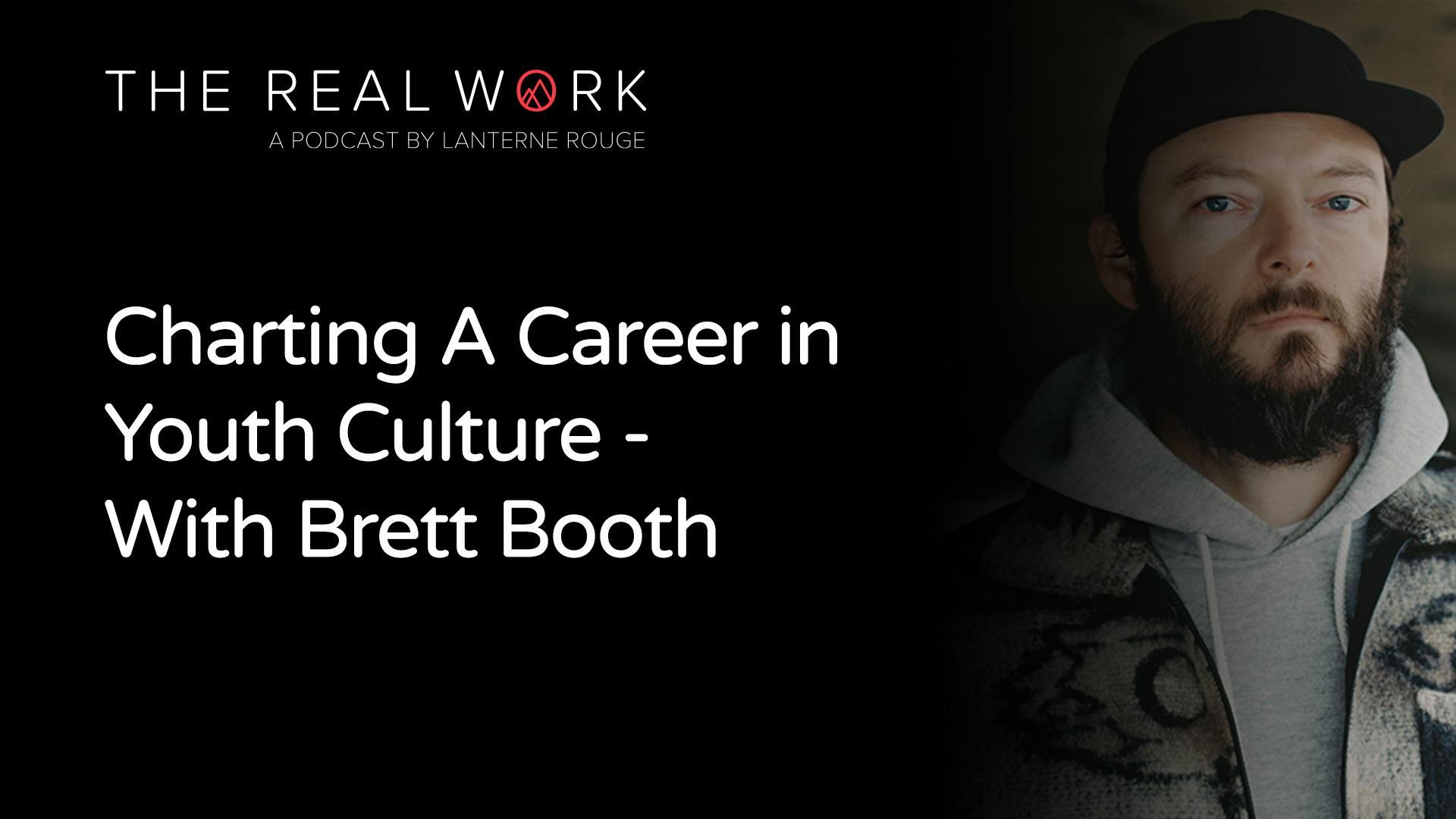 Charting A Career in Youth Culture - With Brett Booth
THE REAL WORK: Charting A Career in Youth Culture
Brett Booth works actively in youth culture in the UK, bringing creative design, music, and street life together to celebrate artists through his agency, NERDS.
The agency has a clear and unequivocal stance on structural and systemic racism, pledging publicly: As a majority white-owned business operating in a majority black-influenced cultural landscape, we continue to take our role in the anti-racism movement seriously.
As a business that works in and around black culture, we have a duty to increasingly give back to this culture."
In this episode of The Real Work, Brett walks us through his career path, the gravitational pull towards the work he loves, how they've managed the NERDS business through COVID, and how we can all open up our lens on age and ethnic diversity to embrace the richness in our work.
‍In this discussion we touch on:
Making career decisions based on values
Tapping into your passions and motivations
Using empathy to understand the 'under dog' experience
Creating workspaces that are systematically inclusive and diverse
Using university to get exposure to other cultures and ways of thinking
Not 'lumping' all Gen Z together - recognizing their unique individual experiences, and also acknowledging social media influence in their lives
Working at the intersection of music and youth culture, marketing and media
‍https://www.nerdscollective.com/
https://www.linkedin.com/in/mrbrettbooth/