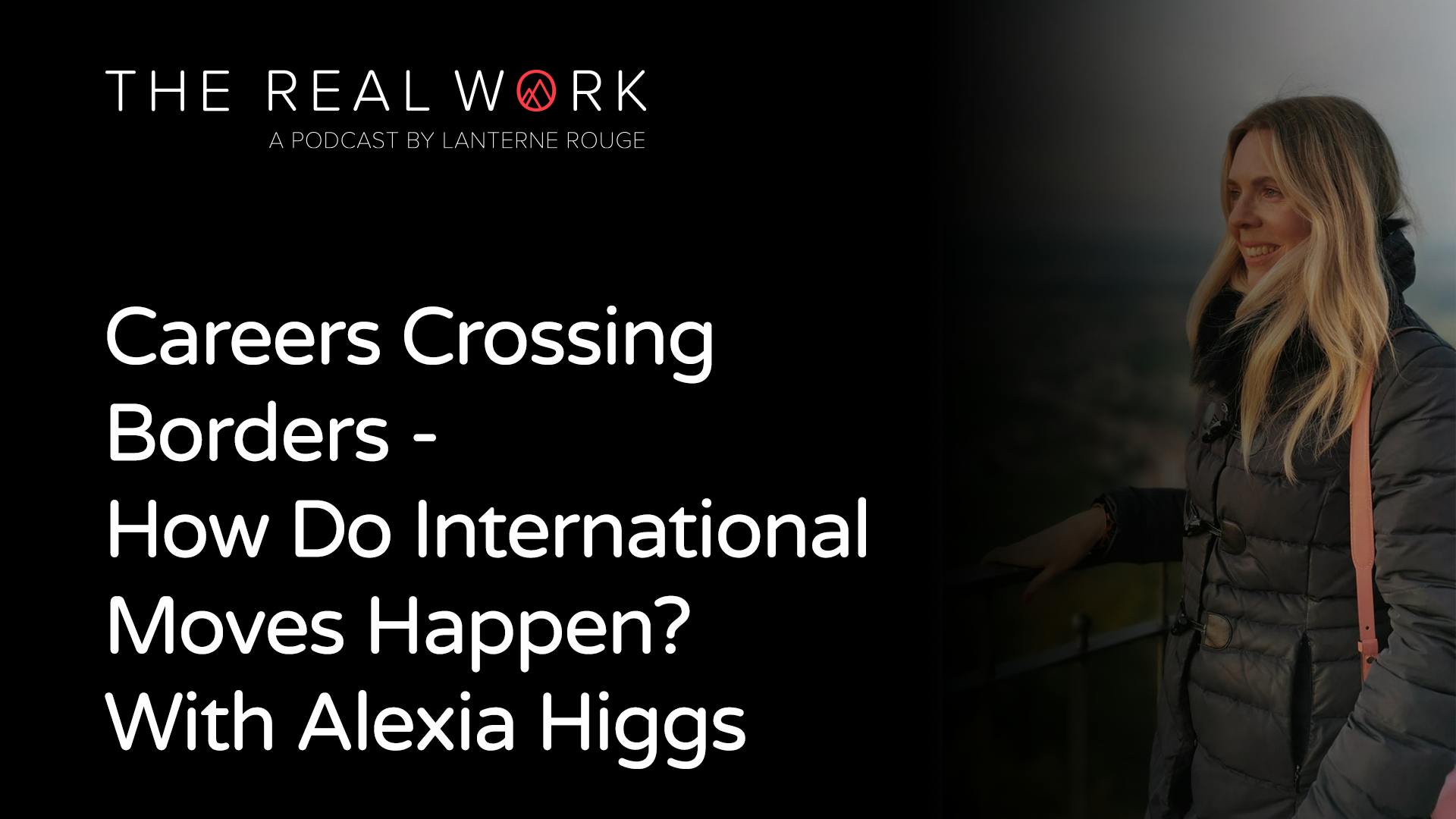 Careers Crossing Borders - How Do International Moves Happen? With Alexia Higgs
THE REAL WORK: Careers Crossing Borders - How Do International Moves Happen? With Alexia Higgs
Alexia Higgs is originally from Bendigo, Australia, and studied music at the Conservatoire of Music, University of Melbourne.
She's worked globally managing high profile cultural events, collaborating and creating projects with the Melbourne Symphony, Australian Chamber Orchestra, Opera Australia as well as with sports and cultural festivals such as the AFL, Australian Open and the Melbourne Food and Wine Festival.
In 2010 she moved to Umbria, Italy to work with the Canadian pianist Angela Hewitt and her festival, the Trasimeno Music Festival, before moving to London to work at the Southbank Centre overseeing the International Orchestra season, and chamber music season, before taking on several other award-winning festivals.
At the end of 2015 Alexia moved back to Italy, working with Contempoars Artist Management in Rome, collaborating with the conductor Ezio Bosso, and curating a classical project with Bologna Fiere and the conservatori in Emilia Romagna.  
She organised the Italian auditions for the European Union Youth Orchestra (EUYO) in 2016, and then project managed the EUYO Ferrara Chamber Academy in 2018 and 2019, before taking on the role of Orchestra Manager for the EUYO at the end of 2019.
In this podcast we talk about moving countries, being a specialist in your field, what it takes to build a career in your non-native language, and the impact 2020 has had on careers in classical music. A must-listen for anyone considering an international career.
‍In this discussion we touch on:
The impact of COVID on the classical music scene
Moving internationally - what it takes to adjust, and how to get a job
Working in a portfolio career - how to build it up
Making decisions as a parent - how to say 'no' to work in the interest of your self-time and family
Moving from being a musician into curation
Perseverance and networking to build the career you want
https://www.euyo.eu/media/news/euyo-nominated-for-european-cultural-brand-award-2020/