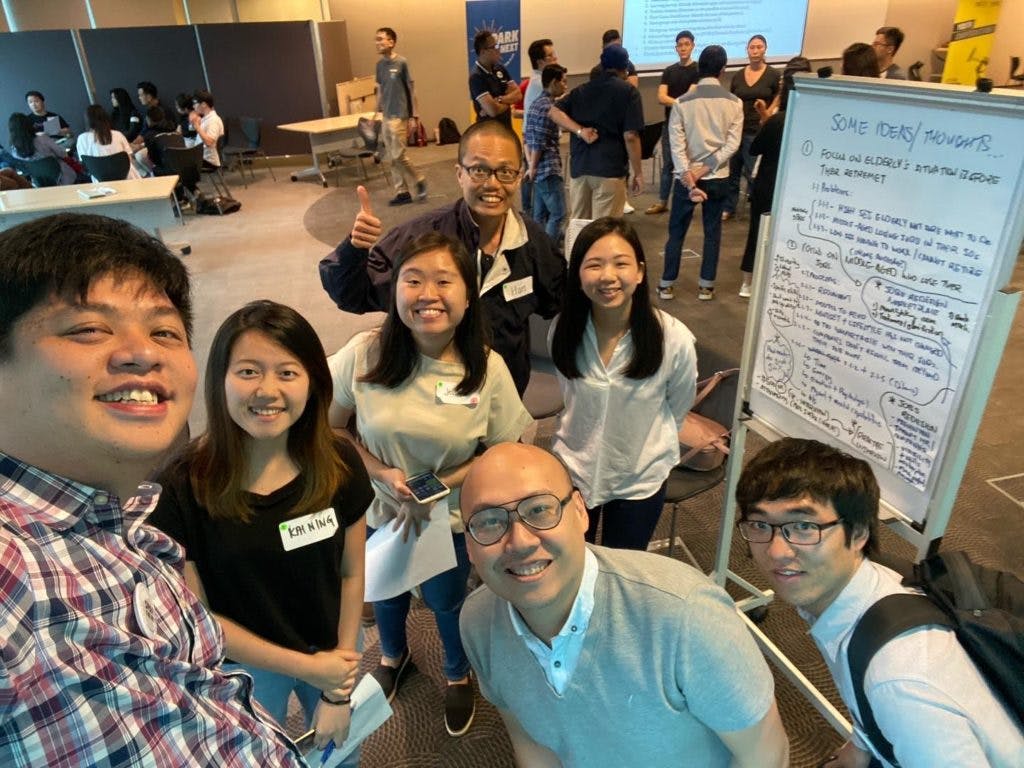 Thinking Beyond The Job – The Importance Of Developing Skills In Your Career
Last week, I had the opportunity to moderate a discussion between the government and youth leaders in Singapore on the topic of jobs and the economy. In the discussion, it became quickly evident to me that an expected slowdown in the global economy, and subsequent unemployment, is bringing to light the importance of skills in today's age of disruption.
For most Singaporean workers over the past decade, a successful career had been about the long-view of a job – the ability to specialize and become better at what they do over time.
However, this definition of success has gradually been shifting, and with the looming possibility of an economic transition in the months ahead, people are beginning to redefine their professional assets based on the skills they can offer the workplace.
Success is coming to be defined much more acutely, according to the immediate value of these professional assets on the marketplace.
One might ask, why is it important that we think about skills in today's world? Below are 3 reasons:
We can see the signals of what comes next
In today's modern world, technological change is impacting the workplace at a rapid rate. As such, jobs are becoming more fluid than before, requiring that incumbents to perform in those roles adapt and change based on what is required within the market.
As such, workers today need to realize the importance of understanding and developing the right skills that would help them transit into different stages of their career, and how to do it quickly.
Individuals, while working in their current roles, need to constantly reflect if they are building skills that are transferrable to other positions and functions.
At the same time, they will also have to ask themselves where their current skills can be applied next in order to move forward in their career.
Companies are increasingly beginning to adopt a more skill-based recruitment approach
One other trend that I have been noticing while speaking with talent professionals around the world is that more companies are looking at hiring from a different perspective.
In particular, a significant number of large multi-national companies today are hiring using a skill-based recruitment approach, rather than relying on the old heuristics of degrees, employer brands, tenure and etc.
Companies are beginning to realize that by focusing on skills, they are potentially opening up their talent outreach to a bigger talent pool, and collecting more dynamic applicants. This also gives them access to individuals with the right capabilities to perform and excel at the role.
From an employee perspective, what this means is that an individuals ability as a candidate to develop specific transferrable skills, and showcase them in the hiring process, creates a greater opportunity for employment.
Furthermore, possessing a relevant set of soft and hard skills will also give candidates an opportunity to differentiate themselves and stand out among the competition.
It creates the opportunity for a more extended, flexible career
Based on global data from the United Nations, people in the 1960s, could expect to live up to 52.5 years of age on average. Today, the average life expectancy of individuals around the world is 71 years (United Nations World Population Prospects). As such, with a longer life, one would naturally expect to have a more extended career pathway.
Through the understanding of skills one has, and how that can be applied to different scenarios, individuals can move across a greater variety of positions and still make an impact.
Individuals will no longer be locked within a single role or industry, and have the opportunity to be more flexible, and expose themselves to more job experiences.
The importance of being able to be flexible becomes even more relevant as an individual advances in their career, and is transiting out of senior positions. In many cases, it has been shown that the presence of transferrable skills aids in a mature workers transition from a full time senior role, to perhaps a semi-retirement role, while continuing to add value and expertise.
Overall, learning and developing skills is not something entirely new in jobs today. However, with the work landscape becoming highly dynamic, it becomes more important that we put greater thought into the skills we are developing, and how that translate to our dreams and aspirations for our career.